Taman Negara - Day 3
Day 3. Our last day. The travel-back-day that they included it in so that they can call it 3-days-2-nights, rather than 2-days-2-nights.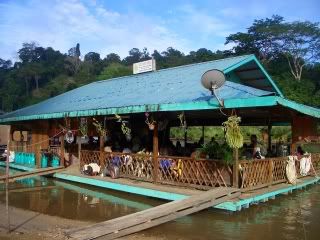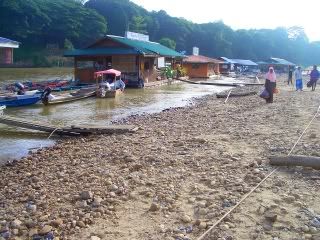 After a hearty breakfast at the floating restaurant, we took boats and travelled downstream of Sg. Tembeling to Tembeling Jetty. It's a 2 hours of easy ride on the long boat, enjoying the scenery.
After an hour of this..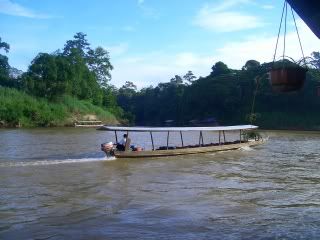 ..and this...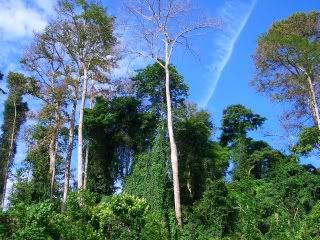 ..and this....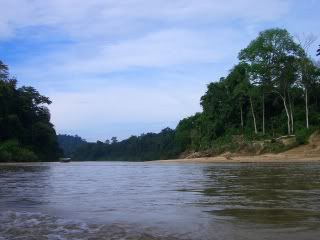 ..and this.....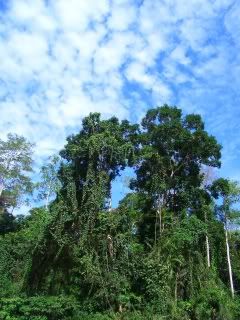 ..and this......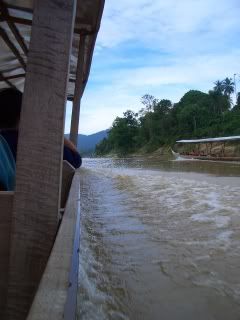 ...I fell asleep. The breeze, the warm sun, the gently rocking of the boat, the humming of the diesel engine....ahhh...I woke up only when we were about to reach the Tembeling Jetty.
Then we continued on from the jetty on bus, stopping at the Jerantut rest house for lunch. After that it's journey back home. Bye bye Taman Negara.
The whole package was arranged by
NKS travel
. I think they did a great job, and willing to go extra mile to make sure you are comfortable and happy. Their guides are also very knowledgeable and are willing to share information about Taman Negara with you. They also use every opportunity to educate everyone about the importance of conserving and respecting the environment, particularly the national park, which I think is important. I think everyone should go to Taman Negara, at least once, to experience yourself the life, flora and fauna of our national park. We came back bruised, and blue-blacked, but happy.
Updated:
Testing a new feature in PhotoBucket. Video Uploading! Cool!