Phone Cards Part 2
Here's some other
phone cards
from other countries that we collected over the years.
China:
The Monkey God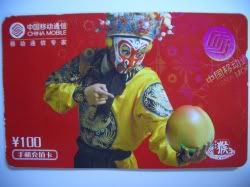 The Monkey God and the Peach of Immortality.
Greece: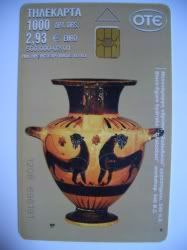 A black figure hydriske, a sort of liquid container. (500 b.c)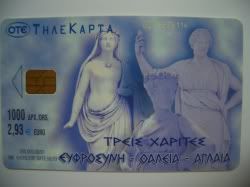 Greek Gods and Goddesses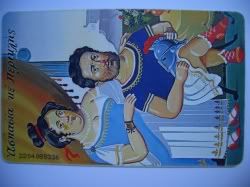 A painting by a Greek artist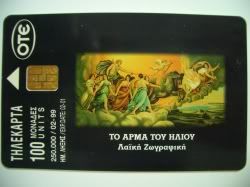 My personal favourite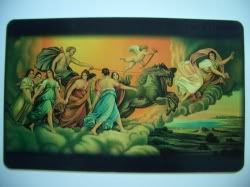 The back of the card, nice...
France:
A design by Roland Garros (1996). Sometimes, French phone cards can fetch millions of dollars, like a collector's item, especially those designed by famous artists.
More to come...