Phone Cards Part 4
This will be my last post on phone cards. Over the years, we have managed to collect quite a number of Malaysia phone cards. All with the help of friends and family. A cousin in the mobile phone business also helped us alot, especially getting those hard to get ones. Here are just a few of the Malaysia phone cards we have: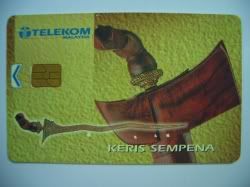 Keris
Sempena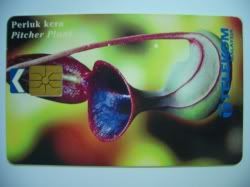 Periuk Kera - Pitcher plant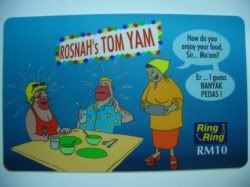 "How do you enjoy your food, Sir...Ma'am? Er... I guess BANYAK PEDAS". Check out the lips of the mat sallehs.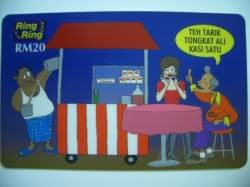 The pakcik ordered "Teh Tarik Tongkat Ali kasi satu!"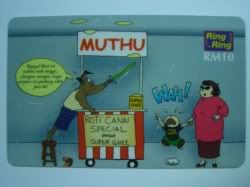 "Ayoyo! Roti ini selalu naik tinggi... Jangan nangis, saya pinjam ini pedang sikit jam la!"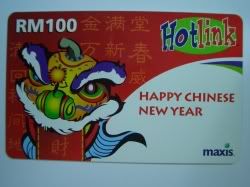 Chinese New Year
Happy Deepavali - Kolam