CNY eve
Back to work today. sigh..
So, what did we have for tuan-nien lunch?
Kampung 'white' (steamed) chicken...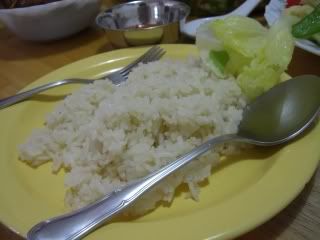 ..and hainanese chicken rice.
Braised mutton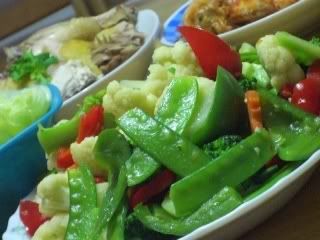 Mixed vege
Butter Prawn, cooked by yours truly :)
Stuffed Chilli ala Yong Tau Foo (this is authentic hakka style with fish, prawn, meat and salty fish, yummy!)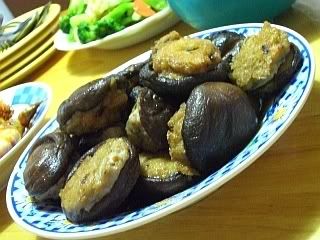 Stuffed mushroom
And the star of the day...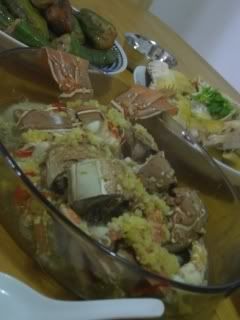 Steamed lobster!
And some sauces to go with it. On the left is hainanese chilly sauce while on the right is onion with soy sauce, hakka style.
At night we went to FGS Dong Zen temple in Jenjarom, Kuala Langat, Selangor for their
lantern and flora festival
. It was the first day and the lotus was not even 'blossomed' yet, to reveal the sitting buddha inside. Officials were seen busy with the opening ceremony of the Lotus Pagoda.
Lanterns
More lanterns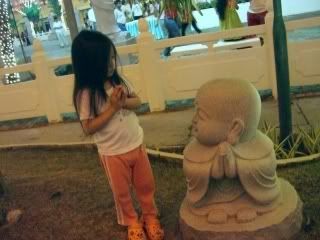 Yiyi and Little Buddha
If you planned to go to the
FGS Dong Zen CNY lantern and flora festival
, remember, parking is
free
there. There's a huge parking space just next to the temple (on the left of the temple). Ignore those thugs that seems to direct you to their parking space, and then charged you RM5. These thugs were trying to make a quick buck and were trying to block traffic leading to temple. While we were there, 2 groups tried to block our car, and I simply ignore them. Follow the RELA officials and they will direct you to their free car parks. I even made a complaint to the RELA official, and when we left, we saw the police taking the thugs for a little 'talk'. hehehe...
For CNY, we went to Sitiawan and Taiping, but that's another entry.