Langkawi Trip
Finally.
I was so busy (and sick too) for the last few days. So, got no time to blog and upload our Langkawi trip photos. But I managed to do it this morning. :)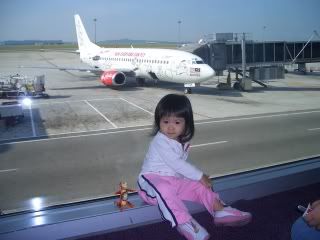 It's Yiyi's first flight. She was excited through out the flight, but at the same time sleepy too. She had to wake up at an early 6 am. Thanks to AirAsia for re-scheduling the flight. :(
No visit to Langkawi is complete without a visit to Dataran Lang near Kuah jetty to see the majestic giant sculpture of an eagle (or helang (Malay)) .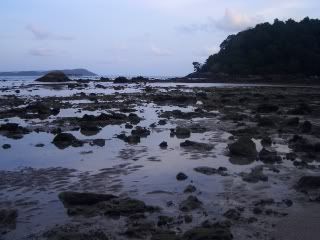 We stayed at
Mutiara Buray Bay
, in the cabannas. During low tide, you could see sharp rocks on the bed of the sea. Not suitable for swimming.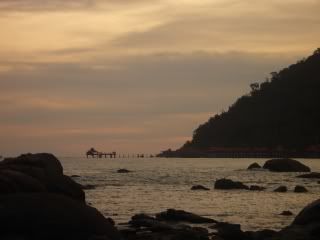 Our resort is just next to
Berjaya Langkawi Resor
t.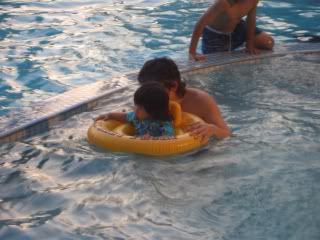 One of the facilities we looked forward to was the swimming pool. Yiyi had a great time in the pool and she just refused to come out! That's her Ah-Sok, my brother.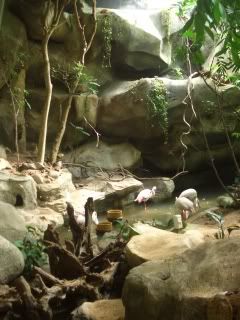 We also went to the newly renovated
Underwater World
, with a new wing (which houses the rockhopper penguins!) and a 3D cinema. There's also a rainforest 'jungle' in there (photo).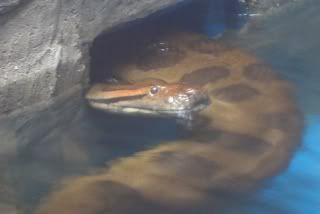 Anaconda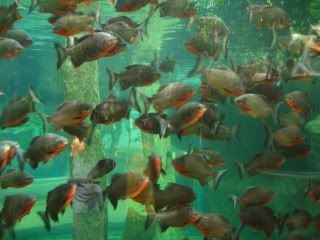 Piranha's wat-its-name cousin.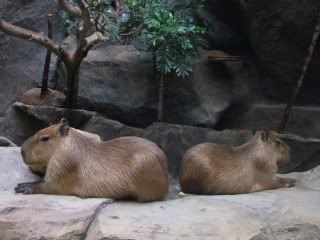 "Mouse Big Big!!" Yiyi said.
"No, it's a
Wombat
Capybara"
(Thanks to Zbjernak for correcting me)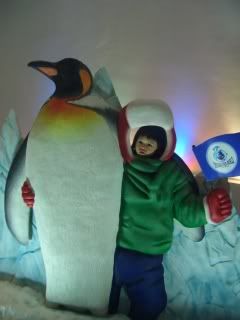 "Hello! I am
Fonnito
the Eskimo!"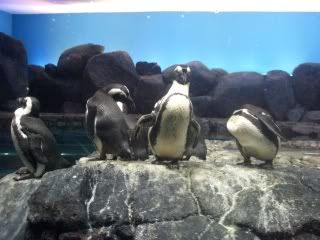 The penguins.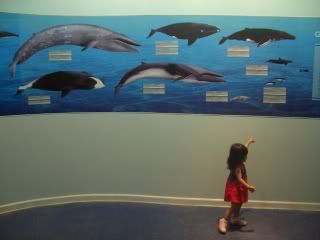 "Papi, look! Big Fish!!"
We had a great time in Langkawi. The only place we missed is the cable car. It was closed for maintenance. My parents really enjoyed the shopping. They 'sapu' chocolates and liquor, until I had to take out my backup bag. Lucky I brought that with me.
Someone else wanted to go to Langkawi and asked us to arrange. Hmmm... looks like there's gonna be another trip. hehehe...