Balloon Art
I made my first balloon-twited mouse yesterday.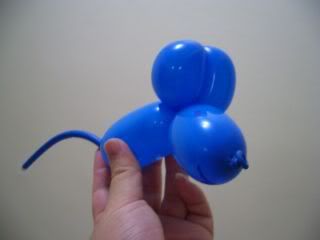 Then i made Mami a balloon dog!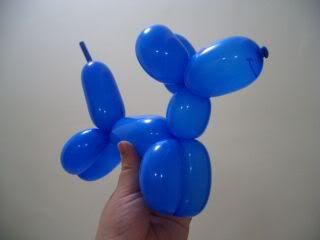 I bought a balloon twisting kit for RM8.90, which consists of a plastic manual pump, several long balloons and an instruction sheet. Only a few design are available like mouse, dog, sword, swan and the Twin Towers. OK, maybe not the Twin Towers, but sooner or later, I will be skillful enough to come out with my own designs. Bwahahaha....
Can't wait to get home tonite to show Yiyi...
:)