New Fashion
Today during lunch...
Papi : *Sit down, just came back from ordering food*
Mami : Eh, Papi. Look at that.
Papi : What? Where?
Mami : Behind you, to your left.
Papi : *look over left shoulder*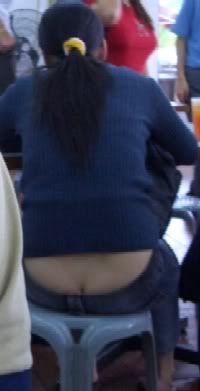 Papi : Must be a new fashion. He he he...
Mami : I think I just lost my appetite..