How low can you go..
Wow!! This ought to send
MAS
some people jumping!!
Via
The Star
n
Bernama
:
Fly Asian Xpress (FAX) today launched AirAsiaX, the long-haul budget airline which is expected to begin operations from the Kuala Lumpur International Airport (KLIA) low-cost terminal in July this year.
Oh...July only start. That means cannot spend CNY there lor.
Fares to London will start as low as RM9.99, excluding tax and surcharges.
Wah?! RM9.99 ah? Like that fly to London yamcha also can lor.
The flights will have two classes - super economy and economy. In-flight entertainment and food will be available for purchase onboard.
Super Economy? Like this ah?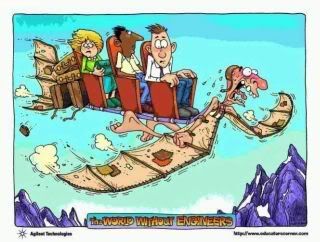 LOL! Just kidding.
Whatever it is, and no matter how low the fares are, passengers' safety should be the top priority. And the aircraft must be in tip-top condition and well-maintained lar. Don't lar because of the low fares and prices, safety is being compromised. Right?
Hmmm...I think it's time to plan for a holiday. ;)